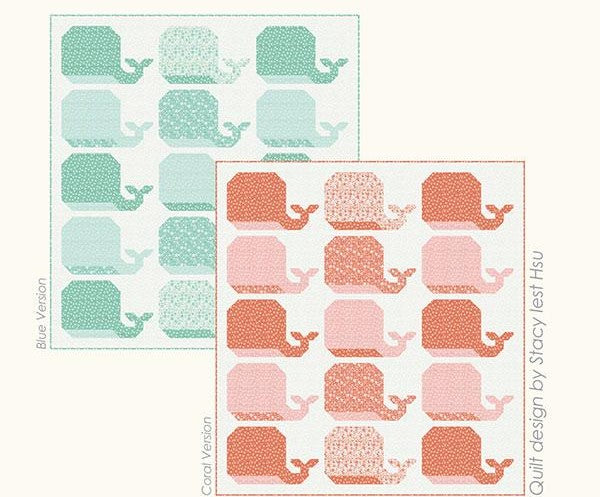 Lil Whale Quilt Kit
$ 77.99
Finished Quilt Size: 55" x 59"
Featuring The Sea & Me fabric collection by Stacy Iest Hsu.
The Lil Whale Quilt Kit includes the Lil Whale pattern by Stacy Iest Hsu and all of the fabric required to complete the quilt top, including binding. Curated by LouLou's Fabric Shop. Backing is sold separately and requires 3 1/2yards. Two colorways to choose from.