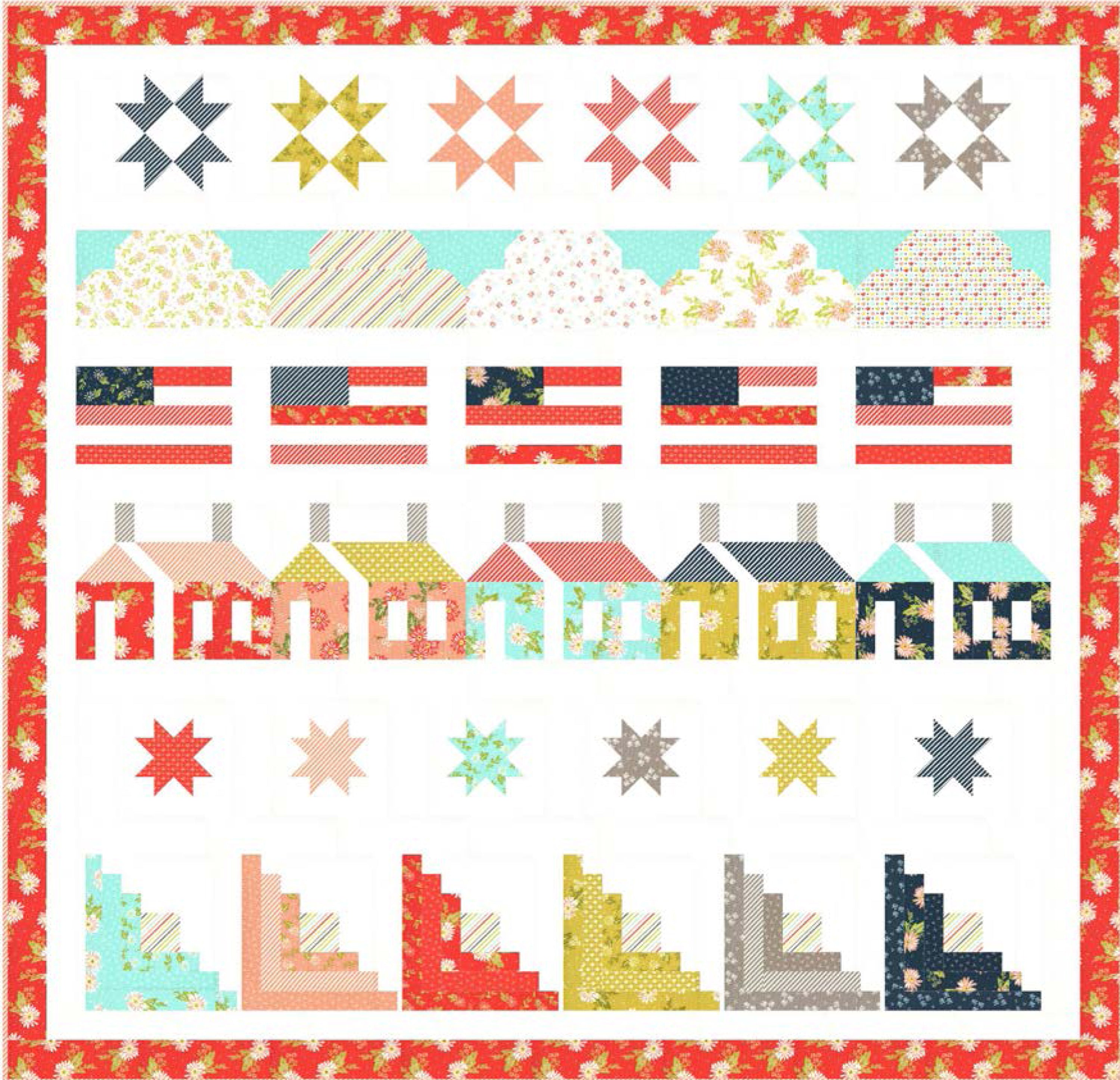 Happy Days Land I Love Quilt Kit
$ 86.24
$ 114.99
Finished Quilt Size: 57" x 55"
Featuring the Happy Days fabric collection by Sherri & Chelsi.
The Land I Love Quilt Kit includes the Land I Love quilt pattern by Chelsi Stratton Designs and all of the fabric required to complete the quilt top, including binding. Curated by LouLou's Fabric Shop. Backing sold separately and requires 3 3/4 Yards.