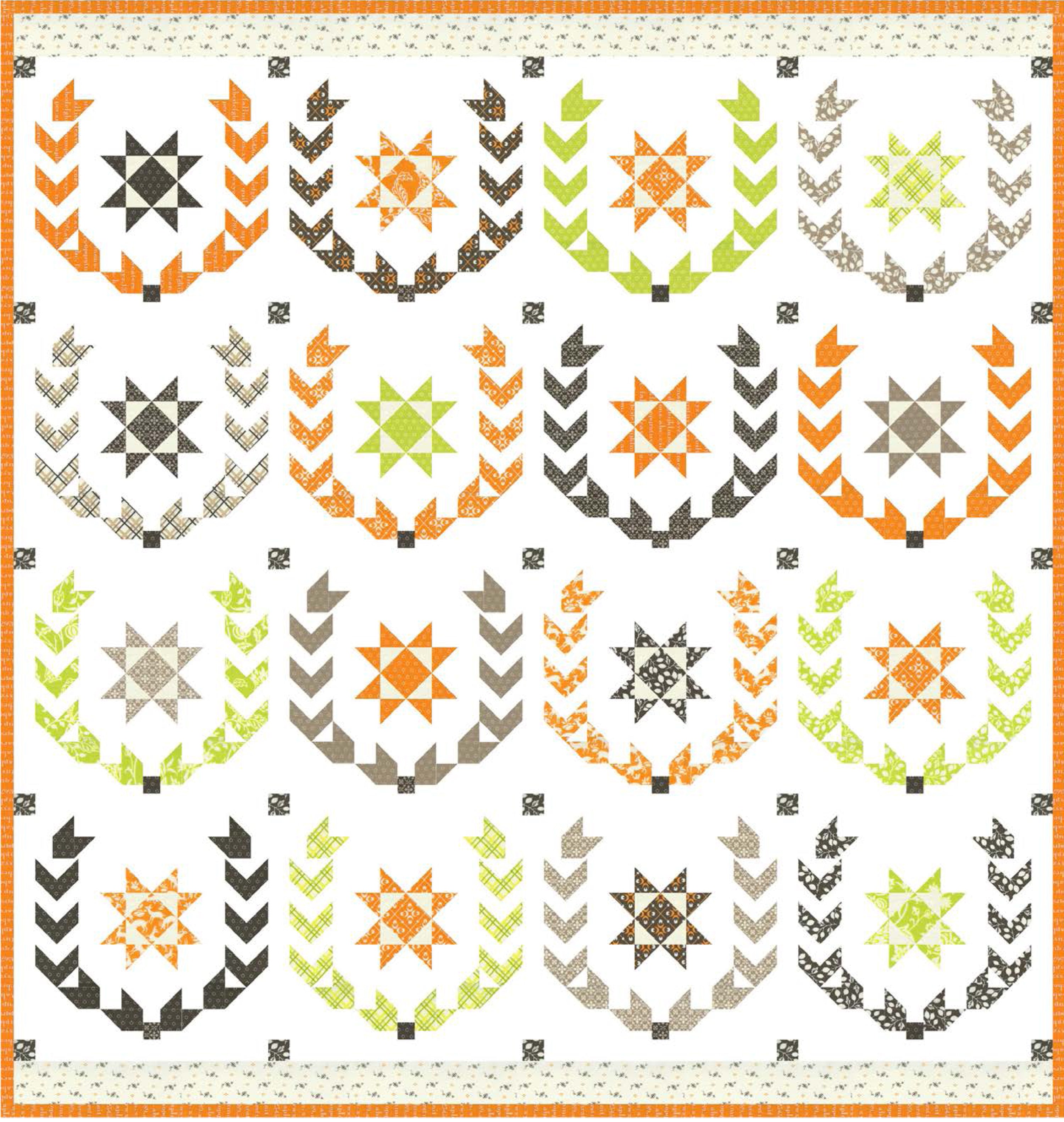 Pumpkins and Blossoms Laurel Wreath Quilt Kit
$ 89.99
$ 119.99
Finished Quilt Size: 60 3/4" x 63 3/4"
Featuring the Pumpkins and Blossoms collection by Fig Tree Quilts.
Pumpkins and Blossoms Laurel Wreath Quilt Kit includes the Laurel Wreath pattern by Fig Tree Quilts and all the fabric required to complete the quilt top, including binding and backing. Curated by LouLou's Fabric Shop. Backing is sold separately and requires 4 yards.