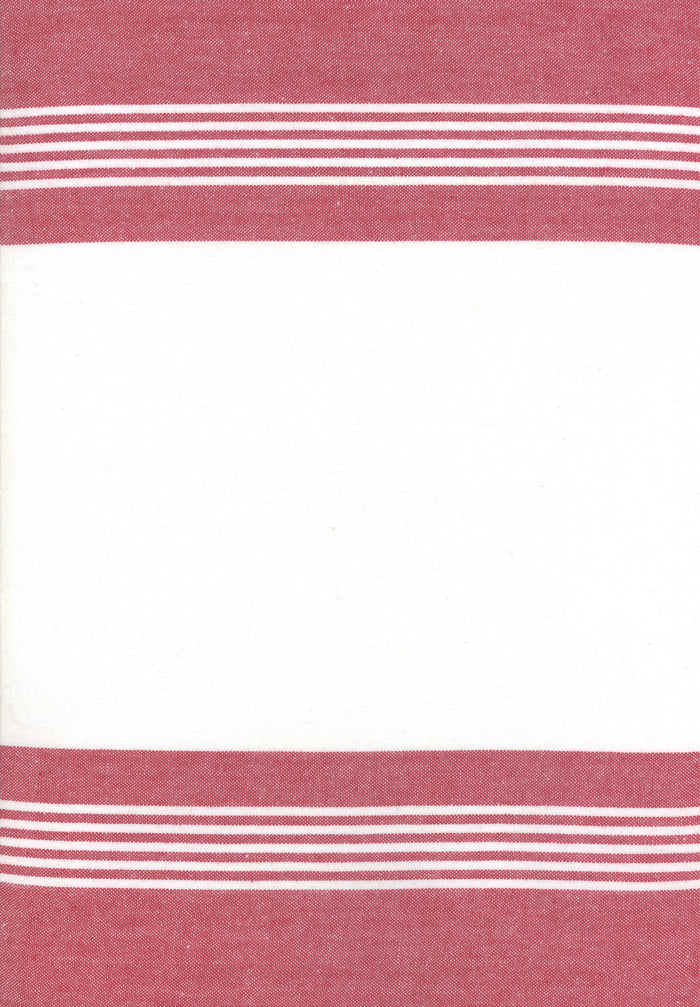 Rock Pool Toweling Anemone Red Stripe yardage by Pieces to Treasure for Moda Fabrics
$ 3.65
Anemone Red Stripe yardage from the Rock Pool Toweling collection, designed by Pieces to Treasure for Moda Fabrics.
Old Fashion Toweling. Make kitchen towels, curtains, pillows, or apron. Toweling fabric is 18" wide, 100% cotton and machine washable. Hemmed on the sides. 
Yardage is offered in 1/2 yard cuts. More than one half yard will be cut as one piece. 
A quantity of 1 refers to a 1/2 yard cut.
A quantity of 2 refers to a one-yard cut.
Collection:
Toweling Basics
Designer:
Pieces to Treasure
Manufacturer:
Moda Fabrics
Piece Count:
 1/2 Yard Continuous Cuts
Material:
Cotton