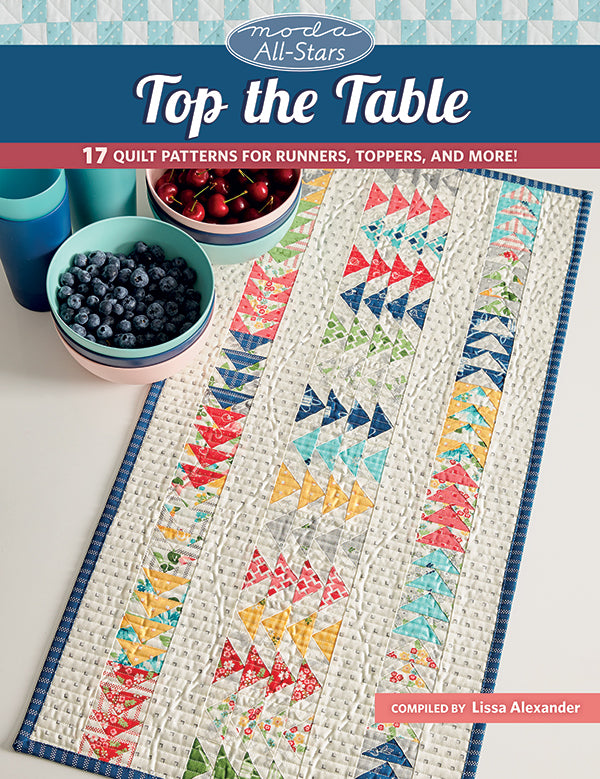 Top The Table Quilt Book by Moda All-Stars
$ 26.99
When you need a quick gift, want a fresh way to perk up your coffee bar, or wish to set a stunning table for quests, turn to Top the Table.  Choose from 17 patterns created by your favorite Moda designers and find the perfect way to turn the tables on your decor. Designs range from small- and medium-sized square toppers to table runners in various lengths.  You'll even find a hexagon topper and coasters.  Most projects are easy to complete in a weekend, and all are packed with flavor and flair!
Designer royalties from the sale of this book will be donated to Action Against Hunger.
96 pages, full color, softcover, 8.375" x 10.875".